7 Things To Look For When Choosing a Good Plumber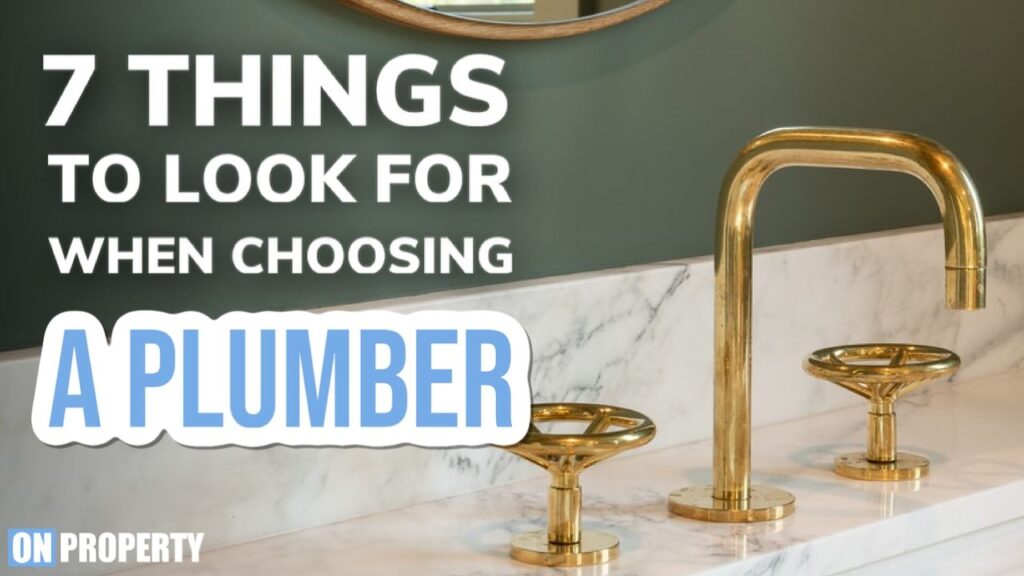 As a homeowner there can be a seemingly never-ending stream of plumbing problems. Blocked toilets, leaking taps or faulty hot water systems. They're all a part of life, whether it's in your own home or an investment property.
But when the time comes for necessary, often urgent repairs, you want the best plumber to get the job done. And that decision making process has its own challenges. They key is to never panic or feel rushed. It's always better to take your time making the right choice instead of chasing up loose ends later on.
Backed by a calm approach, here are 8 things you should look for when choosing a good plumber.
1. Positive and Reliable Online Reviews

The first thing you want to do is look at online reviews. Never leave it until you're unhappy with a job and want to complain. It's one thing to stick to a name you remember from television advertising or letterbox drops, but it's another to properly check out their reputation and reviews.
Leading resources include Product Review, an Australian consumer-based review site, and Google Review. Both are independent sources where customers can leave detailed feedback. You can then check out the pros and cons before making any decision. Look for recurring themes surrounding pricing, job satisfaction, customer service and availability. Individual reviews may focus on just one point, like pricing, so it's always good to capture the overall picture.
An inside tip is to avoid the lure of companies which seem too good to be true. An overall 5-star rating looks appealing, but is there actually a large quantity of reviews? A good balance of positive and negative reviews reveals legitimacy and engagement. There's a better chance at truly seeing a company's overall performance, rather than a tiny snapshot.
Remember, it's not possible to please everyone. There will be negative reviews and although 5 stars seems tantalising, the 4.5 ratings are the best benchmark. You can build from there and use the feedback as the perfect starting point for choosing a good plumber.
Check out Metropolitan Plumbing's reviews on Product Review
2. A Good Social Media/Online Presence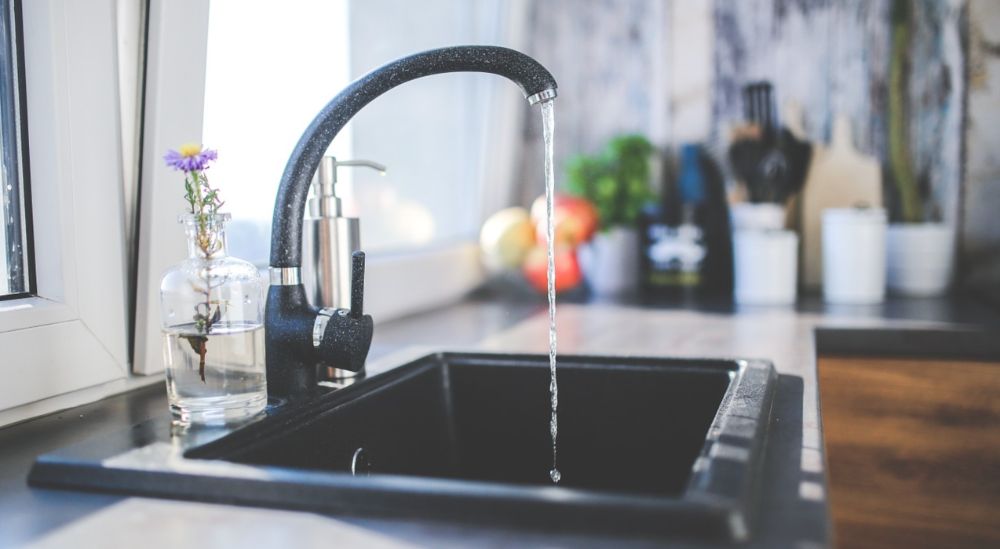 An engaging, communicative social media and online presence is just as informative as customer reviews. And although it may not be the first thing you think of when looking for a plumber, it's an invaluable resource. Regular communication, informative posts and a professional website indicates a company which cares about customers. It's more than just image. 
Evidence of a plumber answering questions and comments is always beneficial. As the customer you can rest assured someone is willing to help if anything goes wrong. On the other hand, when it seems like it's difficult to engage with a plumber online, often the poor communication stretches to customer service. 
Irregular posts, no customer interaction and obvious negative comments are a major detraction. Just stay away from the plumbers and companies which give off a sour feeling on social media. 
Instead, look for those who post great images and have a positive interaction with customers. An active blog on their website is a good sign so is an active YouTube channel. This can really give you a better feel for the company or plumber you're going to be working with.
Plumbers that are proud to show off past work are helping you make a big decision. Their eye-catching renovations and professional installations are all the evidence you need. As they say, a picture is worth 1000 words.
3. License Numbers and Insurance
Always use a fully licensed plumber, electrician, technician or tradesperson. There are no ifs or buts about it. Even if the prices are low and you're desperate, the risk does not balance out the reward. 
While you're looking at a website or Facebook page, look for licence numbers. Often they'll be located in the About Us section or a page footer. Perhaps the licences are even in the general text. Either way, the crucial part is you should easily find licence numbers without having to dig too deep.
Licence numbers also vary in each state. For example, Western Australia has separate licences for gas fitting and plumbing. Other states are combined. The differences are especially important for a national company which has plumbers in various states.
Take note of insurance, too. This is equally as important as it means the plumber is covered if anything serious does go wrong.
4. Flexible Availability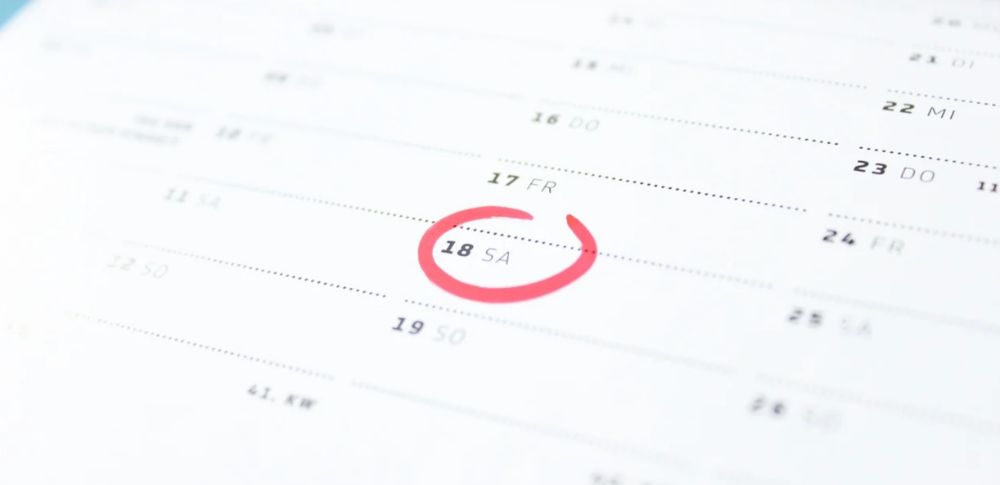 Fast response times, 24/7 availability and same day service is the least anyone should expect. We all have busy lives due to work, family time, sporting commitments and socialising. Sometimes it feels like there's barely a moment to blink.
And when you're that busy, waiting all day long for a tradesperson is the last thing you want to do. Being told to expect someone next Thursday between 9-5 is not good enough. You want a plumber that fits within your schedule.
Search for plumbers offering same day service, or even attendance within the hour. They're crucial for emergencies. But if you're looking to schedule in future work, after hours or weekend attendance is a big bonus. That means there's no need to wait around all day and take time off work.
Unfortunately, the difficult part is that 24/7 availability doesn't always go to plan. There are peak times where others are also going through a household plumbing emergency. Your job won't always be able to be prioritised. Sometimes there just will not be a local plumber available. That means calling around and biding time.
This is where communication is critical. It can be difficult locking down availability when emergency strikes. That's why many plumbers offer windows of availability. What you can do is go into any conversation prepared to ask the big questions. Lock down their availability and make sure they are going to communicate. A good plumber will be willing to provide a courtesy call or update you if they're running late. Good plumbers are accountable for their availability.
5. Welcoming Customer Service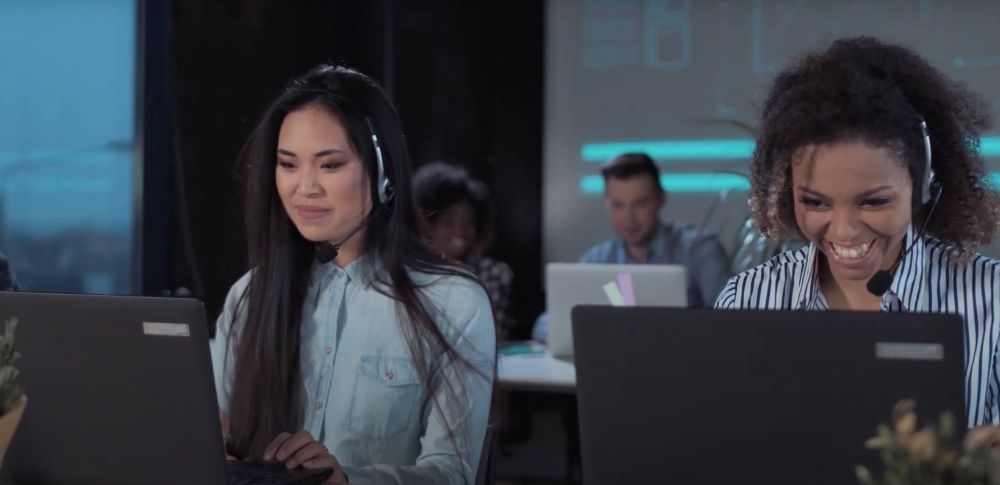 Whether you're calling your local plumber or a big company, the initial response says a lot. A polite greeting is going to set the tone against a gruff hello.
Now, the actual talent of the tradesperson isn't inherently linked with customer service, but it matters. You want to hire someone who is interested in taking your call and getting the job done precisely. There's no point in hiring a disinterested plumber who arrives late, barely pays attention and is gone within the blink of an eye. Your job is just another to tick off.
No, you want someone who cares. They should be able to answer all of your questions. The initial interaction should be smooth, friendly and encouraging. You want to feel at ease and welcomed as a customer. In essence, you want to know you made the right call before any decision is signed off.
Feel free to ask questions. A good plumber, or receptionist, will provide answers. Plumbing doesn't have to be a mysterious realm where someone can't answer your queries. There should never be the feeling that you're a nuisance.
6. Warranties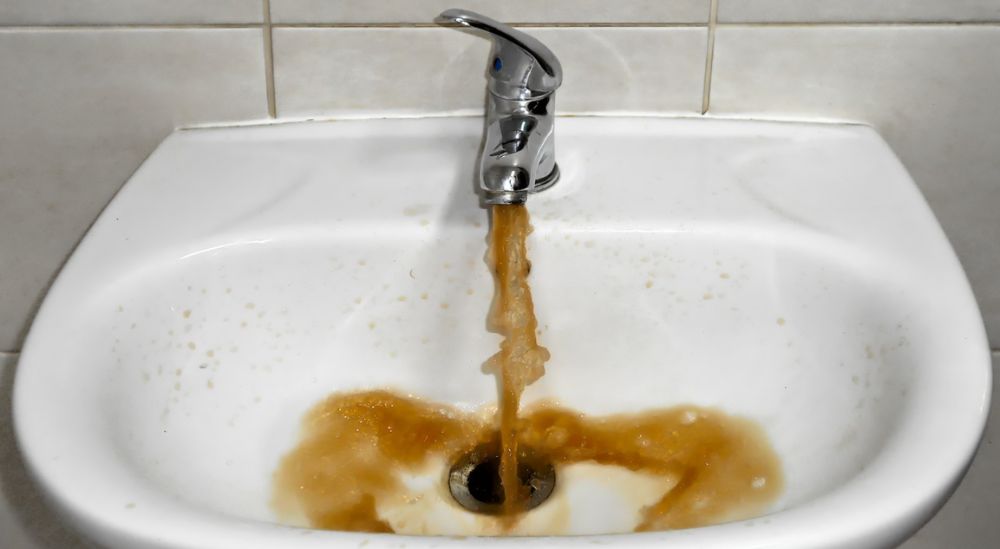 Confirming that your plumber is warranty friendly, for lack of better wording, is a two-pronged necessity. Firstly, how does the plumber impact any existing warranties? Secondly, is their workmanship covered by warranty?
In terms of actual products like hot water systems, many brands require an authorised dealer or plumber to perform any work. By hiring someone associated with the dealer network you can remain confident that a warranty is not impacted. That's why it's best to consult your warranty guidelines or contact your dealer before calling the local plumber. The last thing you want is a minor repair to prevent you from future assistance which will cost much, much more. 
Meanwhile, what about other work? Is the workmanship of a plumber installing a new tap covered by warranty? It's always a major safety net having a guarantee on workmanship, no matter how big the job is. 
Whether something goes wrong next week or in 10 months, if the unexpected happens it's a relief knowing the issue can be fixed at no additional cost. You won't feel like you're a bother, and the plumber can't shrug off the blame. Workmanship guarantees promise quality and reliability when something does go wrong. 
7. Transparent Pricing, Fees and Charges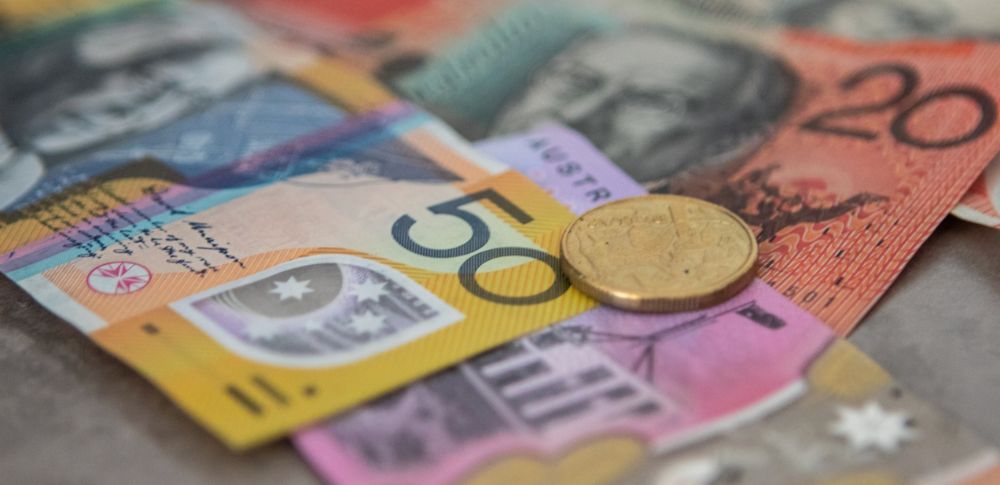 Last, but certainly not least, you should always be able to discuss transparent pricing with a good plumber. From attendance fees to quotes and after hours expenses, there should be clarity on what will be paid.
This includes understanding when you'll be charged. Some plumbers will charge you at the end of the job without clarification. Others prefer to inspect the job onsite and offer a fixed price quote ahead of time. Some charge base hourly rates, while others charge by the job, not the hour. Fees and charges are something you want to clarify before any tool is touched.
Additionally, use pricing research as a chance to determine what you want. If you're after a weekend or emergency plumber, avoid plumbers that charge extra for after hours attendance. Look for someone with honest fees and no after hours price hikes. You don't want to be left with an inflated bill.
Money should not be the driving influence behind your selection, but it is something you can't ignore. If you can't clearly find pricing online, take the time to ask all the questions over the phone before committing. As with everything when choosing a good plumber, it's better to ask first and know you've made the right decision, instead of chasing shadows once a job is done.
Author Bio
David Ellingsen is the founder and owner of Metropolitan Plumbing, a leader in the Australian plumbing industry. With over 25 years' experience at the helm of Metropolitan, David has seen it all as both a plumber in the field and a businessman. He ensures his team of experienced plumbers always put the customer first, and as a result, Metropolitan Plumbing has been named 2020 and 2021 Product Review National Plumber award winners. 
Watch The Video
If you own any sort of property at some point you're going to need to hire a plumber to fix something, replacement something or improve something. But how do you choose a good plumber in your area?
0:00 – Introduction
0:40 – #1: Look at the reviews of that plumber
2:27 – #2: Look at their online presence and social media
3:04 – #3: Check for relevant licenses
4:10 – #4: Flexible availabilities and good communication around availabilities
5:32 – #5: Welcoming customer service
5:43 – #6: Warranty friendly
7:54 – #7: Transparent pricing
Video Transcription
Ryan 0:00
If you own any sort of property, whether it be your own home or an investment property at some point, chances are you're going to need to hire a plumber to fix something, replace something, or maybe improve something. But how do you choose a good plumber from the variety of options that are out there? Well, today I partnered with Metropolitan Plumbing who have locations all over Australia to outline seven different ways that you can find a good plumber in your area.
The first thing you're going to want to do is actually look at the reviews of that plumber. Now, if you have a friend or a family member who can recommend a plumber to you in your area that they know like, and trust and have used before, then that review can be worth so much more than reviews online. So if you've got that, then definitely start there. But otherwise, jump online, Google plumbers in your area, have a look at their reviews either on Google or over on product review and see what people are saying about them. Look for common themes like pricing, reliability, availability, customer service, job satisfaction, how good did they do, and also look at how many reviews they have as well. Obviously, if you've got one plumber with just one five star review, or a couple of five star reviews, versus a plumber, or a plumbing company with maybe 50 or 100 reviews that averages 4.5 stars, well, that person who has a lot of different reviews, that's going to be more reliable than someone who just has one or two, because that could be themselves or their friends or family doing that, obviously you want to have, the more reviews you can get, the better. So starting online, looking at the reviews, looking at common themes, among them, just remember that when people leaving reviews, either, you know, they're super happy. And they just really want to recommend that person, which I've definitely done in the past, or they're super upset. And they're like this person's done a really bad job. And they need to let other people know to avoid them. So you kind of get those two skills, you don't really have people in the middle that will like yeah, it was okay. But it wasn't mine wasn't great, it wasn't bad, you're not going to get a lot of them. So obviously read everything with a grain of salt. But that's a good way to kind of whittle down your list and to get started. The second thing you want to have a look at is their online presence and a social media presence. Now most climbers aren't going to be digital marketers. So you don't need to expect the best of the best here, you just want to look at Okay, who is this? Who will I be working with? Are they easy to contact? Are they going to be easy to communicate with? If they're going images of passwords and things that they're proud of that they display, then that can obviously be really helpful to look at? Okay, is this someone that I want to work with? Do I like the work that they've done. So looking at that online presence, checking that they'll be easy to engage with can be helpful as well. The third thing you want to do is just double check that they've got the relevant licenses for the state that you're working in. Now you would be surprised but there are people out there who work without licenses. And obviously you want to avoid that at all costs. I actually used to work in pharmacy, I remember a story about traveling pharmacists who was working without a license, which is absolutely crazy, should never happen, but kind of flew under the radar until it was discovered. And so it can happen in pharmacy, you bet bet your bottom dollar, it can happen in industries like plumbing. So you want to check for licenses. The easiest way to do that, go to someone's website, go to their about page, go to their contact page, or maybe their contact page on Facebook. And you can see their licenses there. So if you're going to Metropolitan plumbing.com data, you go to their about page, they've got their licenses for all the relevant sites they work in on their about page. Also, if you scroll down to the bottom of the page, you can see their license numbers there. You also want to make sure that the plumber is insured in case something goes wrong, they may need to talk to them about that just to double check that they've got the relevant insurances. The fourth thing you want to look for his flexible availabilities and good communication around availabilities, and when they're going to be there. So I recently worked with a plumbing company to get things fixed in my shower, and the toilet and talking to their customer service team arranging a time was really simple. We just talked about Okay, what day suit you What time's suit you, they said we have this availability, I booked it in then if the plumbers are running late, they will call me which had to happen one day because they had an emergency call me said we're running late. I was like, unfortunately, I'm going to be out. So then the customer service team called me another day and we booked in another time. So even though they weren't able to come out on the same day, just that great communication around the fact that they were running late and that we were able to reschedule a time is really annoying. If you're working with someone who doesn't do that, it can be really frustrating. I'm currently waiting for an electrician to come to my place. And the availabilities are just really bad. Basically, he's only offering like Thursday afternoon when I take my kids swimming. And I'm like, that doesn't work for me. Mondays and Wednesdays are great, I can do it in the future. It's not urgent work. Now, not even getting back to me to organize it. So super frustrating there. So yeah, someone with good availabilities. And great communication around that, especially if something's come up and they're running late, is something that you want to look for. The fifth thing that you want to look for is welcoming customer service. So whether you're talking directly to the plumber,
or if you're talking to the customer service team at head office, you want people who will listen to you, who will take the time to care, and to understand what job you need done. And everything that you need done, that gets done properly. Now, the problem is that I had had a great customer service team, the plumbers were great. But unfortunately, they didn't do everything that needed to get done. So they forgot something for whatever reason. But I was able to talk to the customer service team and say, okay, they've forgotten this, they arranged another time for the plumbers to come back out. And I just fixed it today, actually. And it's all done really well. So having that good customer service, whether it's the team you're working with, or whether it's the plumber directly, you got a good rapport and ability to talk to people that they he you understand you and dedicated to, you know, giving you the best result, then you definitely want that if you're calling someone, and they're just super short with you on the phone, not giving him any availabilities, just not feeling like that someone that you're going to gel well with, then maybe you should look somewhere else. The sixth thing you want to look for is a plumber who's warranty friendly. So whether they're working on your hot water system, or your dishwasher or washing machine, you want to ensure that they don't actually void the warranty on that by doing work. So you can always talk to your plumber about that if you're working on those sorts of machines. Also, you want to find out who's actually going to back their work and make sure things are done properly. So if they do the job, and they don't do it properly, you want a plumber who's going to come back and fix that and hopefully not even charge you to fix the mistakes that they have made. So I was really lucky with the company that I worked with, they forgot to get something done. And then they came back and they fixed it, and they did it properly. So finding a company that's going to backup the work they're doing now getting a warranty or one year or five year might be hard to organize. But just knowing that, okay, this is a reputable person. This is someone who does things well. And if I have issues, then they're going to want to fix it to make sure that the job's done correctly. That's the kind of plumber that you want to work with, versus someone who's just going in, wants to do a quick job and never hear from you. Again, that's not the sort of people that you want to be working with. And the last thing and obviously, an extremely important thing is transparent pricing and understanding how much you're going to be charged. Now in this case, the cheapest, PAMA isn't always going to be the best. And we've talked about some of the other things to look for before actually looking just on price alone. But you do want to have someone who's going to give you transparent pricing, so you can understand how much you're going to be charged and how much the job's going to cost. plumbers charge different amounts, some light to charge by the hour, others will just give you a fixed price for the job, they might even come to your home, look at the job and quote you for it. It really depends what needs to be done, how much work there is, and what kind of plumber that you're hiring. So everyone's going to be different sunlight charge after hours fees, whether they're in the evening time, like outside of regular business hours, or if they're on the weekend, sunlight charge emergency call out fees, if you need them to come immediately for something like a burst water pipe. But all this sort of stuff should be clear. And either on their website, or if it's not on their website, then you should discuss it beforehand. So you know how much you're going to be charged, you're also going to want to know when am I going to need to pay for this? So are they going to finish the job expecting me to pay cash or card straightaway when the job's finished? Or will they invoice me and give me seven or 14 days in order to pay the bill? So just having a conversation upfront, how much do they cause that's going to allow you to do price comparisons? If you do want to go ahead and do that and just understand, okay, if they're charging by the hour, how long do they think roughly it's going to take if they're charging by the job then you can get a fixed price. Are there any after hours fees? Are there any emergency fees or weekend fees and things like that, so there you have it seven different tips on how to find a good plumber in your area. I really hope that this has been helpful to you. A massive thank you to Metropolitan plumbing for both sponsoring this video and helping me with the content and the tips on how to find the best plumber for you. If you want to check them out, go to Metropolitanplumbing.com.au.
They've got locations all over Australia and offer a variety of different plumbing services, including emergency services. So if you need to get something done immediately, then they're people they can call or if you want to schedule something in the future, you can talk to their helpful customer service team. And they'll get it organized and talk you through it and talk through transparent pricing, which is one of the things that we talked about. So again, go to Metropolitan plumbing.com.au to check them out. links will be in the description down below a bit of a different video here but I hope that you enjoyed it. I hope you got some value out of it, and until next time, stay positive
DISCLAIMER No Legal, Financial & Taxation Advice
The Listener, Reader or Viewer acknowledges and agrees that:
Any information provided by us is provided as general information and for general information purposes only;
We have not taken the Listener, Reader or Viewers personal and financial circumstances into account when providing information;
We must not and have not provided legal, financial or taxation advice to the Listener, Reader or Viewer;
The information provided must be verified by the Listener, Reader or Viewer prior to the Listener, Reader or Viewer acting or relying on the information by an independent professional advisor including a legal, financial, taxation advisor and the Listener, Reader or Viewers accountant;
The information may not be suitable or applicable to the Listener, Reader or Viewer's individual circumstances;
We do not hold an Australian Financial Services Licence as defined by section 9 of the Corporations Act 2001 (Cth) and we are not authorised to provide financial services to the Listener, Reader or Viewer, and we have not provided financial services to the Listener, Reader or Viewer.
"This property investment strategy is so simple it actually works"
Want to achieve baseline financial freedom and security through investing in property? Want a low risk, straightforward way to do it? Join more than 20,000 investors who have transformed the way they invest in property."