The Latest Positive Cash Flow Property Listings
ARVE Error: Mode: lazyload not available (ARVE Pro not active?), switching to normal mode

Here are some of the latest positive cash flow properties listings that are available inside On Property Plus.
If you aren't a member or don't know what it is basically it is your one stop shop for positive cash flow property investors. Positive cash flow property listings updated weekly, training on how to find positive cash flow properties and research the area and tools like the Advanced Property Calculator that help you quickly analyse any potential investment property.
Transcription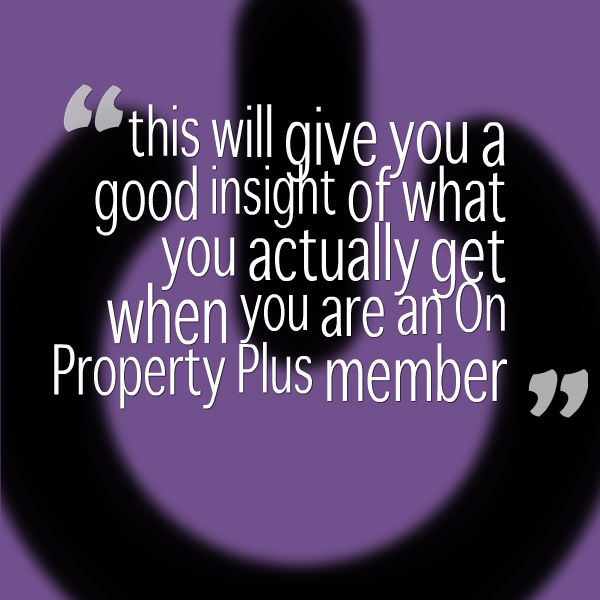 Hi guys Ryan here from On Property Plus us and today  I am going to show you a selection of  some of the  properties that I have listed inside On Property Plus. I am just  going to show you a small handful today.
But this will give you a good insight of what you actually get when you are an Get the free eBook member and we've currently got over 50 properties listed in there with more being added every single week and the longer that the membership goes the more value it comes because there is just this large archive of properties.
And what I found that people will tend to do is rather than just look at this property and consider investing in that they  use the properties that I list as a basis for this search into future properties. So they might find a property in an area and the property is not quite right but the area could be interesting so they'll then realise that and go and research that area and buy a property in that area that is more suitable to them.
It kind of becomes a launching pad for future searches.
My favourite part about On Property Plus is not actually the listings it is the advanced property calculator which is an online that you can use to basically estimate the potential cash flow of a property in under 10 second.  So if you are  looking at any of these properties and you say here is the purchase price, here is the rental income, how much do I expect it to deliver me per week or per year.  It just does it so quick I just love what I have created.
Property 1
This property I really like.  This is in regional Queensland.  The asking price is $439,000 and its  estimated rental income is $720 per week.  It got a gross rental yield of  8.53% which is pretty good.  And I will just flip through some of the pictures.
The thing I love about this property is that it's actually split into 3 units so you are actually getting three rental incomes from this property.  The town is a decent size but what I love the most is that there's just so much opportunity to reinvent this property to improve it and to potentially get more rental income if you can make the property a better space to live in.  So that's what really excited me about this property and also start to find it and to list it inside on property plus.
Property 2
This one here is a cheap deal it's only $100,000 and it is in New South Wales and its estimated rental income is actually $230 per week so that is a whopping 10.87% rental yield and if you have done any calculations on any properties Australia you will know that 10.87% is a pretty high range for you to be able to find.
So it's pretty exciting to find this one. The only picture I have is at the front. Sorry guys I can't give you more than that. That was a cool one. I am not sure if I would  invest in this area or it is too dodgy but definitely something that I would look into especially considering how low the price is.
Property 3
Here is another cheapy in the same area asking price is $110,000 and it is currently rented for $200 per wage which is a 9.45% rental yield so it is not as high as 10.8 but 9.45 is still pretty good. We've got three bedrooms one bathroom as you can see it's  in  pretty good condition it might need some blinds or something like that but it's definitely  worth a look at.
Property 4
This one here is pretty cool it's actually been split into two flats.  Asking price is $190,000 and it is in regional Queensland.  The estimated rental income for this property is $300 per week or  $150 for each per week and that is a  gross rental of 8.21%.  I love properties that have multiple rental incomes because then if half of it is not rented out you will not lost all of your income you will still have half of your  income coming in.
Property 5
The next one I am going to show you and I am going to finish after that. It actually came to me through a real estate agent who found my blog in and we got in contact with each other and started talking over email.
He is a real estate agent real in regional WA and I hope to get him on the show at some point and interview him but usually I don't list properties that are in towns with such a small population but he sold me so well on that and in the listing inside On Property Plus I actually put in his exact email that he had sent me which talks about the area.
It is a really good insight for people to say that okay well maybe we shouldn't write off every small town completely that they might actually be worth looking at but you do really need to have that insider knowledge.
So this property is $109,000.  It is $200 per week estimated rental income and that's a gross rental yield of 9.54 percent so that's pretty significant.
Property 6
The next one that he shared with me had a 10.51% rental yield and an asking price and $99,000 with a 200 bucks per week rent which gives you that 10.51%.  But yes crazy, crazy cheap and crazy rental income.
Property 7
And this last one is on the market a bit more expensive $169,000 and has an estimated rental income of  $350 per week so you are looking at 10.77% rental yield on this property. Let me just check it's a four bedroom 1 bathroom property and again it's in a small regional area country town.
I don't know exactly what you call it but the three properties I just showed you are actually in three different towns quite close to each other in WA. By the sounds of it with supply and demand in those areas there is definitely more demand for rentals then there is supply which you actually wouldn't expect from a small country town.
But it goes to show that if you have inside knowledge and know what's going on you can struck a deal, you can find a bargain and you can find a great property.
So there you have  said they have a handful properties that you can find inside Get the free eBook. Now obviously inside On Property Plus I go into more detail and I list the full addresses of the property and  I linked to their listing online so you can get in contact with the real estate agent and all that sort of stuff.
And again I've got those tools like the advance property calculator to help you actually analyze property really quickly to make sure that it is going to be positive cash flow or if is going to be negatively geared so that you can actually still afford it.
DISCLAIMER No Legal, Financial & Taxation Advice
The Listener, Reader or Viewer acknowledges and agrees that:
Any information provided by us is provided as general information and for general information purposes only;
We have not taken the Listener, Reader or Viewers personal and financial circumstances into account when providing information;
We must not and have not provided legal, financial or taxation advice to the Listener, Reader or Viewer;
The information provided must be verified by the Listener, Reader or Viewer prior to the Listener, Reader or Viewer acting or relying on the information by an independent professional advisor including a legal, financial, taxation advisor and the Listener, Reader or Viewers accountant;
The information may not be suitable or applicable to the Listener, Reader or Viewer's individual circumstances;
We do not hold an Australian Financial Services Licence as defined by section 9 of the Corporations Act 2001 (Cth) and we are not authorised to provide financial services to the Listener, Reader or Viewer, and we have not provided financial services to the Listener, Reader or Viewer.
"This property investment strategy is so simple it actually works"
Want to achieve baseline financial freedom and security through investing in property? Want a low risk, straightforward way to do it? Join more than 20,000 investors who have transformed the way they invest in property."