How To Choose The Right NDIS Cleaning Service For Your Property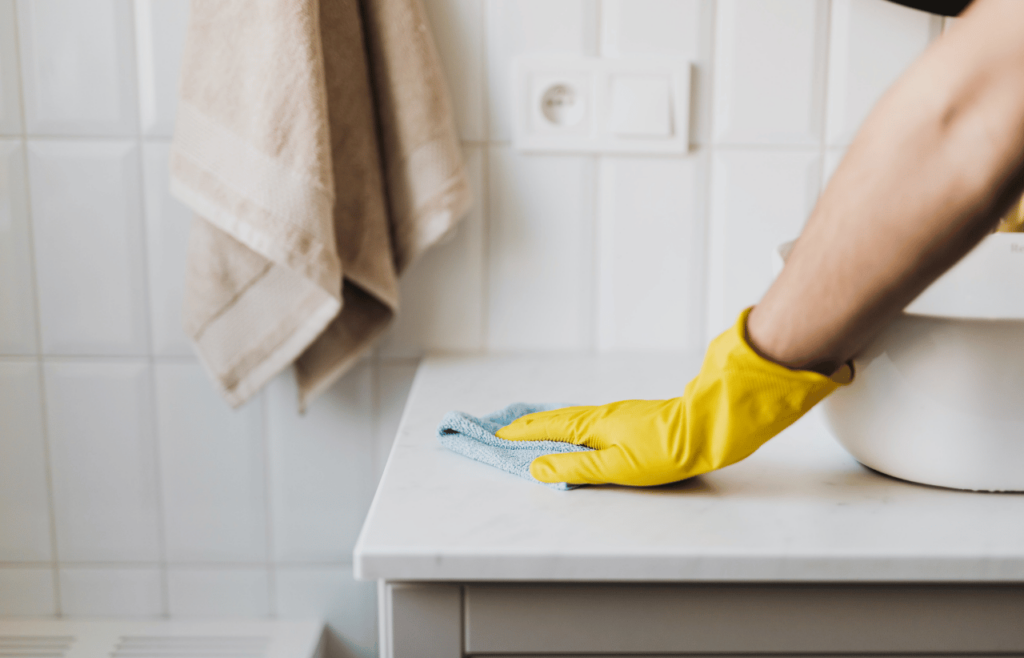 Choosing the right cleaning service for your NDIS home or property can be overwhelming. But if you're able to find the right cleaner for then the improvements in your home and quality of living can be substantial.
One of the services the The National Disability Insurance Scheme (NDIS) funds is cleaning, but it's important you choose the right provider.
Here are some things you should look for when seeking an NDIS cleaning service for your home.
Make Sure They Are NDIS Registered
Before moving forward with any cleaner make sure they are NDIS registered. This means they meet the standards set by the NDIS and means you can use your NDIS funds to help pay for the service.
Familiar With NDIS Funding
Whether you're plan-managed, self-managed or agency-managed will all affect the process of hiring a cleaner and ensuring the cost is covered for you.
Working with a company that regularly does NDIS means they will be familiar with the process so you don't end up out of pocket.
Look for companies like Absolute Domestics who can make the process smooth and even provide you with your own invoices to ensure you're getting the right service.
A Tailored Service
Everyone's cleaning needs will vary and you want to make sure you have a cleaner who understands your needs and is able to cater to them.
Talk to the company before you hire them and let them know exactly what your needs are and ensure you feel comfortable before proceeding. If you feel a cleaner isn't doing what you need them to then talk to the company to ensure the cleaner understands for next time or alternatively seek out a cleaner who does understand your needs and who does a good job.
Fair Pricing
Finding a company that works with NDIS participants and offers fair pricing will stretch your dollars and allow you get more help for the funds you have available.
Find a company that offers fair pricing and one that gives you control over how many hours you want them to clean for you and what cleaning services you want done.
Good Reviews
Before hiring a company look at external reviews where possible. Google the company name and review and look at websites like Product Review and Trust Pilot and read through some of the reviews.
No company is going to be perfect so expecting 5/5 stars is probably unreasonable. But read through the good and bad reviews to identify any issues that may arise.
If the company responds to poor reviews this can be a positive sign that they are willing and able to rectify issues that may occur. The higher the quantity of positive reviews the better the company is likely to be.
If you see a company that has a very bad rating then it may be worth looking elsewhere.
No Lock In Contracts
Life happens and needs change and sometimes you need more or less cleaning depending on your current circumstances.
Try to avoid contractual obligations and look for companies that offer no lock in contracts and who can be flexible on the times they are available to clean for you.
Friendly Staff Who Do A Great Job
At the end of the day these people are coming into your home and you want them to be friendly to you so that you feel completely safe and comfortable with them around.
You also want to ensure that the staff do a great job and you're happy with the results for the money you pay. If you aren't happy then keep looking until you find someone you are happy with. It's worth taking the time to find a cleaner and service that you feel comfortable with.
DISCLAIMER No Legal, Financial & Taxation Advice
The Listener, Reader or Viewer acknowledges and agrees that:
Any information provided by us is provided as general information and for general information purposes only;
We have not taken the Listener, Reader or Viewers personal and financial circumstances into account when providing information;
We must not and have not provided legal, financial or taxation advice to the Listener, Reader or Viewer;
The information provided must be verified by the Listener, Reader or Viewer prior to the Listener, Reader or Viewer acting or relying on the information by an independent professional advisor including a legal, financial, taxation advisor and the Listener, Reader or Viewers accountant;
The information may not be suitable or applicable to the Listener, Reader or Viewer's individual circumstances;
We do not hold an Australian Financial Services Licence as defined by section 9 of the Corporations Act 2001 (Cth) and we are not authorised to provide financial services to the Listener, Reader or Viewer, and we have not provided financial services to the Listener, Reader or Viewer.
"This property investment strategy is so simple it actually works"
Want to achieve baseline financial freedom and security through investing in property? Want a low risk, straightforward way to do it? Join more than 20,000 investors who have transformed the way they invest in property."