How To Get A Free Property Research Report (Day 24)
Property research reports contain valuable data that can help you make a successful investment decision. Here are 2 ways to get a free property research report for your next property.
Hi and welcome to the 30 day property journey. Over the next 30 days I'm hoping you learn more about investing and becoming a smarter investor. I've got a lot of different activities for you to help you in your investment career.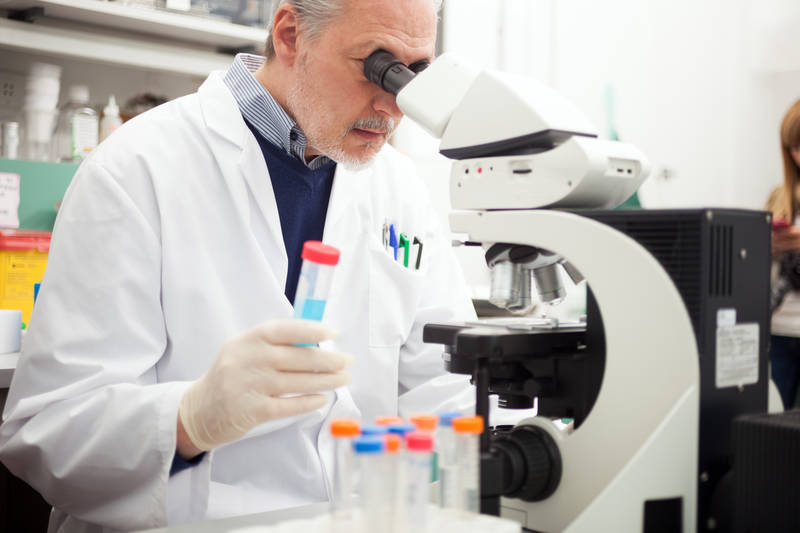 Today we're talking about how to get a free property research report.
If you're investing in property and researching a particular property it's likely that you are going to want to get a property research report to find out exactly the details about this property.
A property research report is likely to show you things like a valuation estimate, comparable sales that are in the area, what the capital growth of the area has been like and other relevant details about the property, like when it was previously sold.
You can purchase these reports and they generally cost you around $20 to $40 from RP Data. If you are serious about investing in a property and you are almost at that stage where you are going to make an offer then I still suggest that you go ahead and you purchase the RP Data report because what's $20 to $40 when you're looking at spending hundreds of thousands of dollar on a house?
Free Property Reports Are Easily Available If You Know Where To Look
If you are in your early research stages then getting free access to these reports is going to make your analysis a whole lot easier.
These reports aren't generally easy to find by typing in "free property report" into Google. You need to know where to look which is what I am going to show you.
There are subscription services like Real Estate Investar, which I used to search for properties, a powerful tool and gives you easy access to unlimited amounts of these reports. However this service costs between $99-$250/month.
Real estate agents have access to this sort of stuff but they pay a hefty fee to get access to it and to get these unlimited reports. So it's not really something that's available to the general public unless you know exactly where to look and that's what I'm going to show you in today's episode.
Property Report Data – OnTheHouse.com.au
The first place I want to direct you to is a website called onthehouse.com.au. This won't generate you a free property report (one of those PDF documents that you can print out) however it will give you the majority of the details that a property report will give you.
Things like:
what the property previously was sold for
what the valuation of the property is
what previous sales there have been in the area
capital growth trends for the area
median price for the area.
All of this sort of stuff is available in On The House, so simply go to www.onthehouse.com.au and search for your property. The complete address and it should come up and then click property profile and it will show you a profile of that property and give you access to a lot of these details.
On The House is a great tool, it doesn't have access to every single property on the market but most of the properties it does have good information about it.
BOQ Property App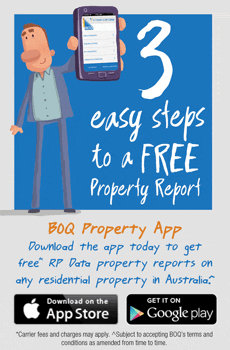 If you really want a free report then what I suggest you do is download the Bank of Queensland Property App.
Simply go into the App Store whether you're on an apple device or if you have got and android phone go into the App Store or the Google Play Store and type "BOQ property" or simply type "BOQ" and then look for the Bank of Queensland Property App.
If you are outside of Australia searching for this app then chances are you're not going to be able to find it. You do need to be in Australia to get access to this app.
Downloading this property app you can then get a free report sent to you. This is not a complete report like the one you would buy from RP Data, however, the data is provided by RP Data but it has less comparable sales and less figures in there. It however has the majority of the goodness and so if you are still in that early research phase then this is a great way to get access to a free report.
When using the app you simply type in the address, you then need to put in your name, email address, phone number and then they will email the report to you.
You are going to get a follow-up from the Bank of Queensland. By offering this they're hoping to get people's details and therefore convert you into a Bank of Queensland member or get a mortgage through them or something like that.
You are going to get contacted by them if you take this route, however, you can just say to them "look I just wanted the free report, I'm not actually looking to change banks at the moment".
So the Bank of Queensland property app is a great app that you can get access to.
I just saw an ad the other day for an ANZ one as well. I haven't actually checked this out on the App Store yet, but I did see an ad in the window of an ANZ the other week that said that they had a property app as well that can give you access to some of these details.
---
There you have two different methods of getting a free property research report done. Again, that's www.onthehouse.com.au or the Bank of Queensland property app.
Tomorrow we are talking about choosing the right investment strategy for you. How do you choose the right investment strategy for you?
Until tomorrow stay positive.
DISCLAIMER No Legal, Financial & Taxation Advice
The Listener, Reader or Viewer acknowledges and agrees that:
Any information provided by us is provided as general information and for general information purposes only;
We have not taken the Listener, Reader or Viewers personal and financial circumstances into account when providing information;
We must not and have not provided legal, financial or taxation advice to the Listener, Reader or Viewer;
The information provided must be verified by the Listener, Reader or Viewer prior to the Listener, Reader or Viewer acting or relying on the information by an independent professional advisor including a legal, financial, taxation advisor and the Listener, Reader or Viewers accountant;
The information may not be suitable or applicable to the Listener, Reader or Viewer's individual circumstances;
We do not hold an Australian Financial Services Licence as defined by section 9 of the Corporations Act 2001 (Cth) and we are not authorised to provide financial services to the Listener, Reader or Viewer, and we have not provided financial services to the Listener, Reader or Viewer.
"This property investment strategy is so simple it actually works"
Want to achieve baseline financial freedom and security through investing in property? Want a low risk, straightforward way to do it? Join more than 20,000 investors who have transformed the way they invest in property."