Is It a Good Idea to Buy a Fixer-Upper Home?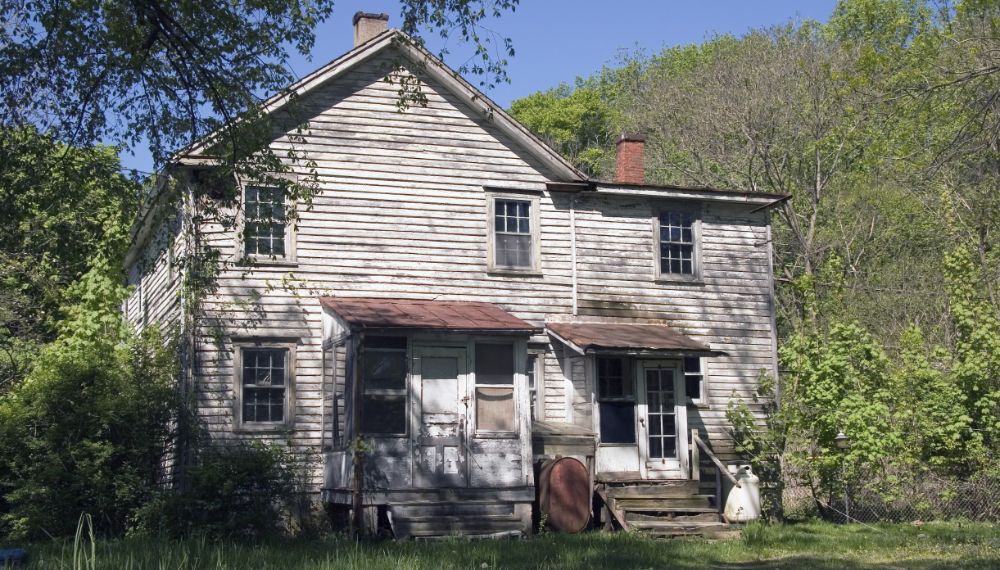 As real-estate seems to get more and more unaffordable, homebuyers are increasingly turning toward fixer-upper houses. 82% of millennials are more inclined toward purchasing renovators as the only way they can afford homes.

Many factors determine whether it is a good idea to purchase this type of home. You need to ask yourself the following questions if you're wondering if fixer-uppers are a good fit for you:
1. How Quickly Do You Need the House?
Time is a significant factor in deciding whether it's worth investing in a fixer-upper. If you want to move straight into a nice home then investing in a fixer-upper is a bad idea.
You will likely have a schedule for renovations, but be aware that such a timeline is riddled with uncertainties.
Multiple unpredictable factors like availability of materials, worker leaves, and weather conditions can render your time estimates useless.

If you are looking to move in with your family within a specified period of time, fixer-uppers may not be your best option.
However, if you are willing to take your sweet time renovating a house to transform it into a home, investing in a fixer would be a great idea.
The same is true if you're buying a house and renovating it to sell it at a profit later on; there isn't much of a time constraint involved in such a case. 
2. How Much Can You Spend on the House? 
While buying a fixer-upper may feel like a budget-friendly notion at first glance, that may not always be the case.
You can purchase fixer-uppers at lower prices than already renovated homes, which is one of the main reasons for their popularity. In this case, note that the savings you make may not add up to the cost of renovations. It's really important that you look for a disparity between renovated and unrenovated homes in an area if you're looking to renovate for profit.
If savings are your only goal with a fixer, be sure to assess the values of the neighboring houses and see if your estimated renovation cost and purchase cost add up to equal them.
Though, the advantage of spending on renovations at your own convenience rather than making a one-time payment, as in the case of turnkey, is a considerable one.   
Stamp duty is based on the purchase value of house, so fixer-uppers also have lower stamp duty due to their lower cost. You may also benefit from tax credits if you make energy-efficient upgrades during your house renovation; depreciation benefits could also apply if you increase the house's value by renovation. 
However, if you have a fixed budget and have estimated your renovations to lie inside it, the costs may surprise you.
You won't always know what you'll find within the house: there can be mold, faulty plumbing, pest infestation, and whatnot, though a careful inspection may help you skirt past the issue.
Assess the condition of the house thoroughly before making the purchase: the fewer repairs you need to make the house functional, the less you'll have to spend on it.  
You can hire a third-party inspector to get more accurate estimates. If budget is not your main concern when buying a house, give newly built homes serious consideration. Moving into them is hassle-free, quick, and without hidden costs.  
3. Are You Able to Put in the Effort?
Restyling a house requires a lot of planning and decision-making. Whether a fixer-upper is suitable or not for you goes beyond the time and budget factors. Planning a house down to the finish can be an extremely rewarding experience, but not everyone can put in the effort required to redesign a home.
Ask yourself if you're willing to do so. From choosing a layout to figuring out the best materials to selecting a finish, every aspect requires careful consideration.
You may have to visit the site repeatedly to oversee work as well. If a style is the only reason you're choosing a fixer-upper and budget is not a constraint, you can hire someone to lead the redesign. 
The value you add through professional help will pay for itself when you resell the house. If you've purchased a fixer for other reasons and do not want to enlist third-party help, be aware that turning it into the dream house you wish to will take a lot of energy.  
4. How Selective Are You With Style?
New build houses come predesigned, hardly allowing for personalization of the layout or exterior. Additionally, they are expensive, so investing in remodeling isn't quite budget-friendly.
When deciding to purchase a house, ask yourself if you're willing to live in just any place as long as it's convenient, comfortable, and sufficiently equipped. If the answer is negative and you are specific about style and comfort, investing in a fixer-upper may be your best shot.
You will be able to design and polish a majority of things to reflect your and your family's personality best.  
In contrast, if you are alright with the idea of moving into a house someone has already planned and designed, turnkey houses are more convenient.
You should be aware that in certain areas, like historically significant locations, you will not be allowed to modify the entire house.  
Final Thoughts
Fixer-uppers are great options if you are willing to work to build a space that reflects your style. You also get tax reductions and save more on long-term costs.
Renewing fixers to sell them can give you considerable gains as well. Whatever your reason for considering a fixer-upper may be, a rigid timeline and budget may not be beneficial.
Don't rush the selection process, and go for a house that doesn't require extensive repairs. Be sure you are ready to invest the time and effort to turn a fixer into the house you dream of. 
If you've purchased a fixer-upper in Australia and want to revamp it according to your tastes, visit Amber to find a large variety of tiles, bathroom ware, and cladding.
DISCLAIMER No Legal, Financial & Taxation Advice
The Listener, Reader or Viewer acknowledges and agrees that:
Any information provided by us is provided as general information and for general information purposes only;
We have not taken the Listener, Reader or Viewers personal and financial circumstances into account when providing information;
We must not and have not provided legal, financial or taxation advice to the Listener, Reader or Viewer;
The information provided must be verified by the Listener, Reader or Viewer prior to the Listener, Reader or Viewer acting or relying on the information by an independent professional advisor including a legal, financial, taxation advisor and the Listener, Reader or Viewers accountant;
The information may not be suitable or applicable to the Listener, Reader or Viewer's individual circumstances;
We do not hold an Australian Financial Services Licence as defined by section 9 of the Corporations Act 2001 (Cth) and we are not authorised to provide financial services to the Listener, Reader or Viewer, and we have not provided financial services to the Listener, Reader or Viewer.
"This property investment strategy is so simple it actually works"
Want to achieve baseline financial freedom and security through investing in property? Want a low risk, straightforward way to do it? Join more than 20,000 investors who have transformed the way they invest in property."