Rental Property vs Investment Property – What Is The Difference? (Ep184)
ARVE Error: Mode: lazyload not available (ARVE Pro not active?), switching to normal mode

What's the difference between a rental property and an investment property and which is going to be a better investment?
In this episode we are going to look at what is a rental property and what is an investment property?
Rental Property
Let's start by looking at a rental property. Pretty simply a rental property is a property that you purchase in order to rent out and to get a rental income from that property.
Investment Property
An investment property is generally a property that you purchase with the goal of making money. Now that can be as a rental property and you can rent it out but it can also be just holding the property with the goal of the market to going up and thus your property increasing in value.
It can be doing developments to that property or renovations or subdivisions. There are so many different facets or things that you can do to an investment property that sets it apart from just a regular rental property.
Every Rental Property Is An Investment Property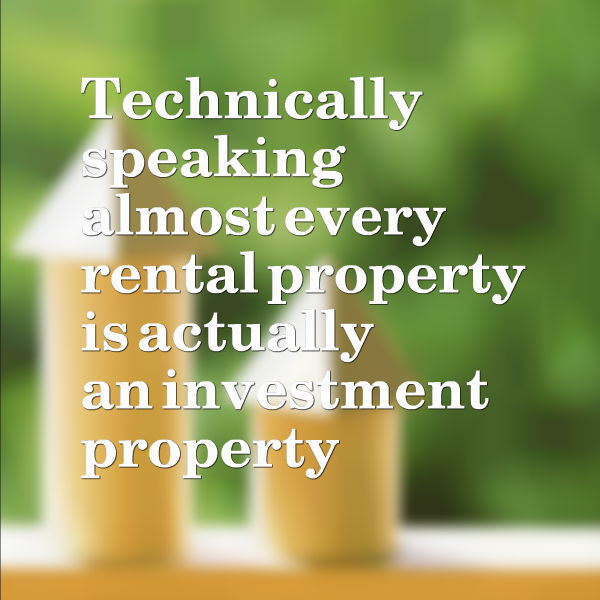 So technically speaking almost every rental property is actually an investment property. It's the same that all yachts are boats but not all boats are yachts.
All rental properties are investment properties but not all investment properties are rental properties.
Cash Flow vs Capital Growth
I think really what people are trying to say when they're asking me about this distinction is what's better cash flow or capital growth?
Should I try and invest for a rental property with cash flow or invest in an investment property that's going to generate capital growth?
They both have their benefits and their downside.
Cash flow can make money from day one. It can generate passive income and help you achieve financial freedom. It can also make money in all markets so whether the value of the property is going up, down, sideways, criss-cross it doesn't actually really matter as long as you got that rental income coming in you are getting a return on investment.
But then capital growth properties can also be great because you usually leverage to purchase the property you are getting leverage growth. If the market goes up well then you can make a significant amount of money in a pretty short period of time.
With capital growth property there's also the opportunity to build your portfolio quicker if the market works in your favour because the growth in your property is generating these large sums of money.
So both positive cash flow and capital growth can be a great way to invest. I hope that that has helped with the distinction of rental property versus investment property.
A  If you want to check it out positive cash flow properties that I find and then I list and you want me to teach you exactly how to find them yourself well Get the free eBook is probably going to be the perfect solution for. Go ahead and check it out.
DISCLAIMER No Legal, Financial & Taxation Advice
The Listener, Reader or Viewer acknowledges and agrees that:
Any information provided by us is provided as general information and for general information purposes only;
We have not taken the Listener, Reader or Viewers personal and financial circumstances into account when providing information;
We must not and have not provided legal, financial or taxation advice to the Listener, Reader or Viewer;
The information provided must be verified by the Listener, Reader or Viewer prior to the Listener, Reader or Viewer acting or relying on the information by an independent professional advisor including a legal, financial, taxation advisor and the Listener, Reader or Viewers accountant;
The information may not be suitable or applicable to the Listener, Reader or Viewer's individual circumstances;
We do not hold an Australian Financial Services Licence as defined by section 9 of the Corporations Act 2001 (Cth) and we are not authorised to provide financial services to the Listener, Reader or Viewer, and we have not provided financial services to the Listener, Reader or Viewer.
"This property investment strategy is so simple it actually works"
Want to achieve baseline financial freedom and security through investing in property? Want a low risk, straightforward way to do it? Join more than 20,000 investors who have transformed the way they invest in property."