Sell Unwanted Items (Day 6) – 30 Day Property Journey
Selling unwanted items can be a great way to save your deposit faster and get you a little bit closer to buying your first property.
This is Day #6 of the 30-Day Property Journey where over the next 30 days I'm helping you become more confident about investing in property.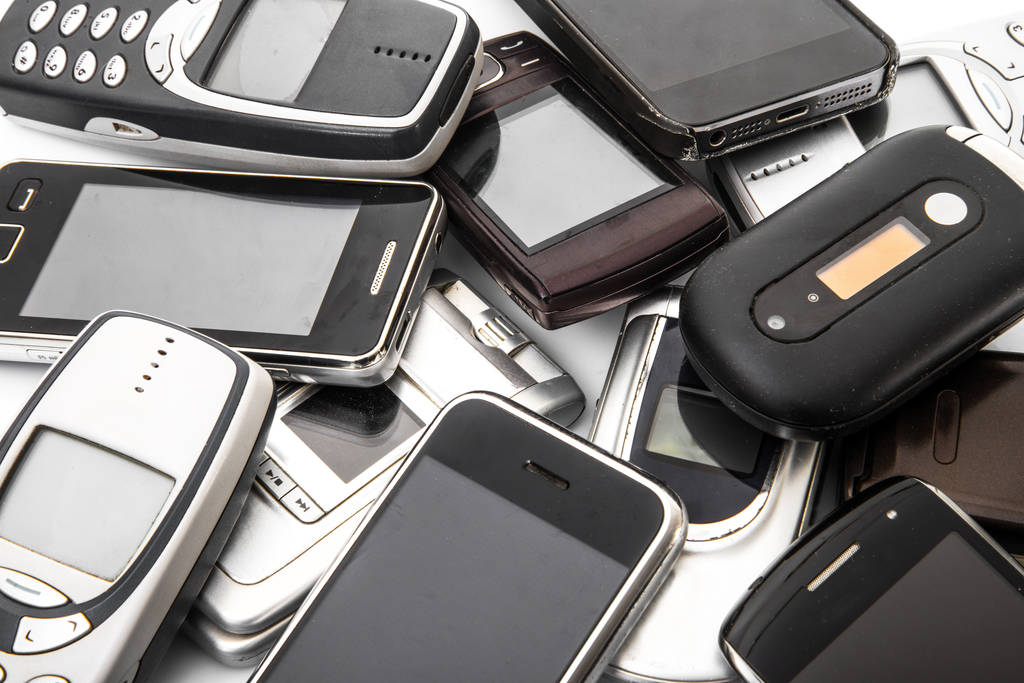 Today we will be talking about selling unwanted items to grow your deposit faster. If you are following your saving plans you might need to access some extra money on the side.
How, Why and What You Should Sell
In this episode I will discuss how you can do that, why you should do that and some things that you should consider selling.
Today's content is not extremely difficult to understand. If you have unwanted items around your house why are you keeping them when you could potentially sell them make a little bit of money and put it towards your deposit?
I just want to say this up front. This episode is mainly going to be about selling these items and adding the money to your kitty towards your deposit.
I have talked a little bit about creating a deposit savings plan on  Day #4 and even mentioned it a little bit in about creating a deposit savings plan and then I talked a little bit about it in Day #5 as well when we talked about generating extra income.
If you have taken on this strategy where every single month you save your money up front and put the money away diligently and regularly, then you usually have two choices: live off the rest of the money or earn more money so you can afford to live off of the money that's left over.
So rather than adding money to the deposit you might want to actually put that money aside and have that as living money you can draw against.
You are therefore actually saving your deposit out of your income and then you get extra savings from selling the stuff. This will allow you to then assess if you can actually afford to live off the rest. In that way you can avoid dipping into your deposit and you can continue to save the way that you've been saving and keep that plan going.
What to sell
Old technology is something that you could try selling. You might have some old technology laying around. I personally have two old iPhones, an old PC, a PlayStation 2, and I even have an old fridge. I had to buy a second fridge because my first one was too big to fit into the place where I'm living now but that big fridge can potentially be a couple of hundred dollars. The old electronics can also be sold for a little bit of extra money.
So go through your house and try to find some things that you could potentially sell for some money. Generally tech items are really good because they have such high value.
Furniture can also sell really well. If you have designer clothes then that can sell as well. In my cupboard I have four country road bags. I think that these bags can sell for $60-$100 each brand new. I won't be selling mine because we use them when we travel but they would be good to sell for someone that needed to earn extra money.
So fashion and similar items can sell really well too. You should go through your house and just have a look at things that you are not really using anymore that may have some sort of value.
Where to sell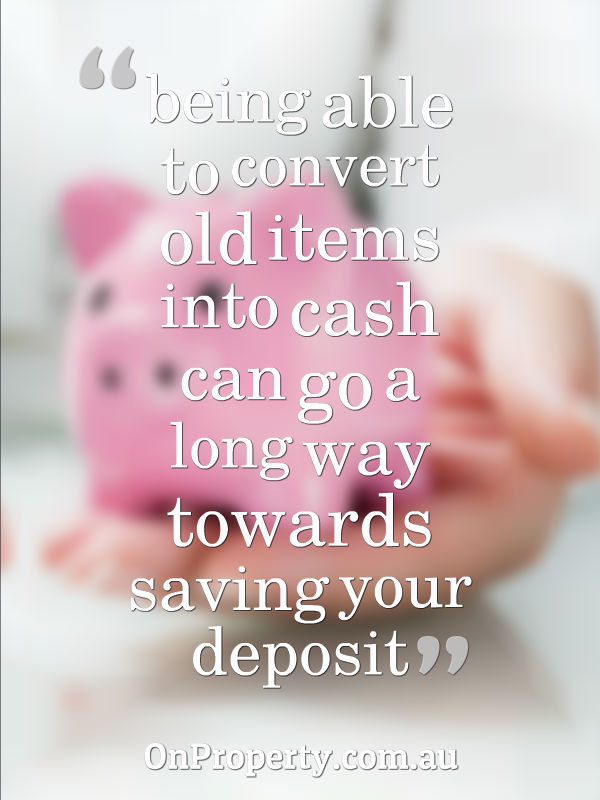 When it comes to selling these products there are some different things that you can do. Obviously there is the old-school garage sale but I don't really recommend that. I don't really think that people go out to garage or yard sales anymore. Even if people do come to the garage sale, what are the chances that you'll sell your items for a good price?
If you are really good at marketing garage sales then maybe you can do it but I think a better option is to actually list your items online.
The two most popular web sites to use are Gumtree and eBay. I used to sell all of my stuff on eBay but I've since moved over to Gumtree because I just found that there are so many problems with eBay like people who are buying but not paying for the product.
However, there are still a lot of people on eBay. There aren't as many as there used to be but you can sell on eBay. I would just personally recommend using Gumtree which is a free listing site and that's the one I'm going to be discussing in this segment. If you want to sell on eBay though then you should go ahead and do so.
How to Sell
You can find any video that will show you how to start selling online. Try going to YouTube and just search for how to list on eBay. You will get instructions and guides on how to do that if you don't know.
With Gumtree I find that there are more people on it versus eBay and items will sell very quickly which makes it my favorite selling option. I have listed stuff and sold out within an hour with someone who will come and pick it up. I have listed other stuff that sold within a day or two as well and so I found it very useful and very easy to sell items.
Gumtree is just a classified ads page so what you do is choose the category that your items are in (maybe it's technology or maybe it's furniture or something like that). You then write a title and you write a description.
Title Your Post With Keywords
Now I want this next part to get through to you. When writing the title of your item you need to put in there things that people may be searching. Try to use keywords that they might use. So if you're selling a table then you have to consider what people will be most likely to search for when they are looking for a table. They might search dining table, they might search timber table or they might search rustic table.
Therefore what you need to do is try to fit everything into the title as much as possible because when people search for items, then it will help make you show up more often.
So if you are trying to cover rustic, timber and dining then you will want to create a title like "Rustic timber dining table for sale in great condition" or something to that effect. You have to try getting all of those keywords in there because it's very important.
Then Add Good Photos
Then you simply add some photos and put in a description of the item. What you can do is talk about how old it is, what the dimensions are and maybe even why you are getting rid of it.
Tell Them Why You Are Getting Rid Of It
I find this to be very important but you don't always have to tell the truth. You can just say that you are downsizing so you need to get rid of it and get a new table or whatever you want your explanation to be. You could say that it's been in storage for 10 years and you can say you're getting rid of it because you don't use it anymore and need to find it a great home.
People want to know that you're not getting rid of it because it's a piece of crap and it's broken and doesn't work. Therefore by letting them know that you are getting rid of it for a specific reason, it makes people feel more comfortable and more likely to shop with you.
Handle Inquiries
On Gumtree most people are actually going to text you so you should put your mobile phone number in there. I wouldn't recommend putting a home phone number in though. Just your mobile and your email address. Most people are actually going to text message you and tell you they're interested or ask for more information.
There will be some people that call you but most people are going to text message. Some people email as well, so make sure you're checking your email.
Then you just arrange a time for them to pick it up or they might pay for it through Pay Pal or a similar site first. You can work that out with the sell-off. I find Gumtree to be a great way to sell products that you don't want.
---
That finishes off today's topic. It's a pretty easy one. Just go around your house and look at the items that you have and the stuff that you don't need any more that is really just taking up space and gathering dust. See if you can convert that into a little bit extra cash.
My mother-in-law is moving house and she wants to get rid of a lot of old furniture that she didn't want anymore. At first she just wanted to take it and donate it which is very noble of her. But we helped her list her stuff on Gumtree. She got rid of a lot of furniture and stuff she didn't want and she actually banked over $1,000 in her items.
She obviously paid more than that when she purchased them but she was going to get rid of them anyway because she didn't want them.
So to be able to convert those items into $1,000 goes a long way towards your deposit. That's $1,000 that you don't have to save. That might take a month off of your savings plan or that might be a little extra kitty if you need that money for spending so you don't have to dip into your deposit.
Tomorrow we are going to be talking about giving yourself a weekly living allowance to help you manage your money better so that you're not dipping into your deposit. It's going to be a fun episode.
Until next time stay positive.
DISCLAIMER No Legal, Financial & Taxation Advice
The Listener, Reader or Viewer acknowledges and agrees that:
Any information provided by us is provided as general information and for general information purposes only;
We have not taken the Listener, Reader or Viewers personal and financial circumstances into account when providing information;
We must not and have not provided legal, financial or taxation advice to the Listener, Reader or Viewer;
The information provided must be verified by the Listener, Reader or Viewer prior to the Listener, Reader or Viewer acting or relying on the information by an independent professional advisor including a legal, financial, taxation advisor and the Listener, Reader or Viewers accountant;
The information may not be suitable or applicable to the Listener, Reader or Viewer's individual circumstances;
We do not hold an Australian Financial Services Licence as defined by section 9 of the Corporations Act 2001 (Cth) and we are not authorised to provide financial services to the Listener, Reader or Viewer, and we have not provided financial services to the Listener, Reader or Viewer.
"This property investment strategy is so simple it actually works"
Want to achieve baseline financial freedom and security through investing in property? Want a low risk, straightforward way to do it? Join more than 20,000 investors who have transformed the way they invest in property."