What Is A Good Vacancy Rate In Australia? (Ep158)
ARVE Error: Mode: lazyload not available (ARVE Pro not active?), switching to normal mode

Vacancy rate is an important factor to take into account when buying a property but what is a good vacancy rate in Australia?
When looking at purchasing an investment property obviously vacancy rate are going to be very important. You want that property to be rented and you don't want it to stand dormant for weeks up or months or however long it may take.
So working out the vacancy rate is very important.
Many web sites and many experts say that a solid healthy vacancy rate tends to be around the two to three percent mark or less.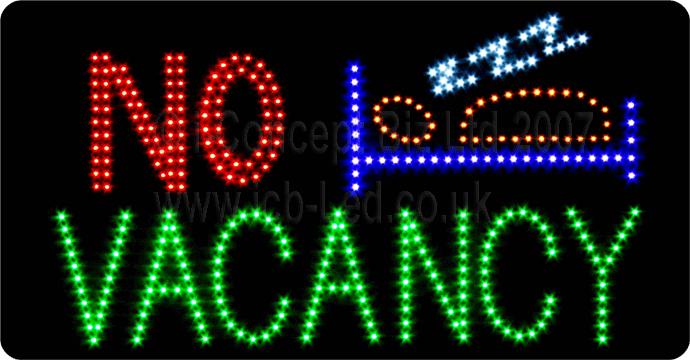 So when a property is over that 3-4% mark or higher, then that should immediately be a red flag for you. It doesn't necessarily mean that it's not a vibrant area and that it not s growing area. It just means you needs to do more research before you can be confident that there is a high enough rental demand for your property.
The easiest way that I have found, to find rental vacancies is simply go here and that will bring up this SQM site.

Agree to the terms and conditions

and click to see a suburb or postcode.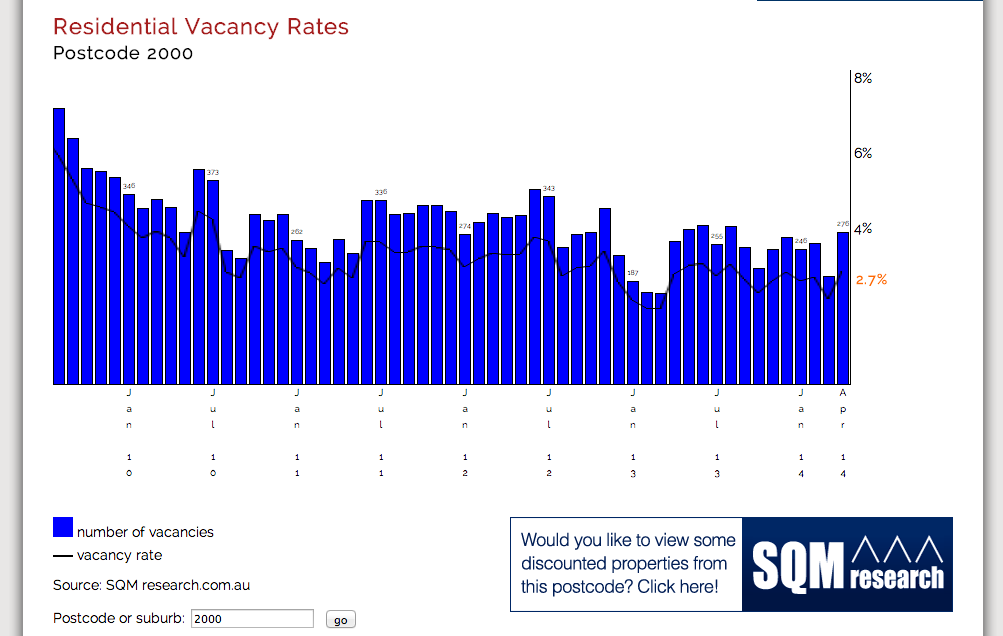 We can then type in any suburb or postcode that we want, then click go. It actually give us vacancy rate data for as far back as 2005 and so we can see different trends. We can see whether it's going up and down or what the go is, and whether it's in that healthy range.
That's the easiest way I've found to find vacancy rates of an area, can also use a magazine to find vacancy rates.
But that healthy range tends to be between 2-3%.
If you want more details about how to research an area and find out things like government housing, what the populations like, what the demographics are like all that sort of stuff, check out my membership website.
DISCLAIMER No Legal, Financial & Taxation Advice
The Listener, Reader or Viewer acknowledges and agrees that:
Any information provided by us is provided as general information and for general information purposes only;
We have not taken the Listener, Reader or Viewers personal and financial circumstances into account when providing information;
We must not and have not provided legal, financial or taxation advice to the Listener, Reader or Viewer;
The information provided must be verified by the Listener, Reader or Viewer prior to the Listener, Reader or Viewer acting or relying on the information by an independent professional advisor including a legal, financial, taxation advisor and the Listener, Reader or Viewers accountant;
The information may not be suitable or applicable to the Listener, Reader or Viewer's individual circumstances;
We do not hold an Australian Financial Services Licence as defined by section 9 of the Corporations Act 2001 (Cth) and we are not authorised to provide financial services to the Listener, Reader or Viewer, and we have not provided financial services to the Listener, Reader or Viewer.
"This property investment strategy is so simple it actually works"
Want to achieve baseline financial freedom and security through investing in property? Want a low risk, straightforward way to do it? Join more than 20,000 investors who have transformed the way they invest in property."