Meet Up With A Mortgage Broker (Day 16) – 30 Day Property Journey
By meeting up with a mortgage broker you can find out a lot about your personally borrowing capacity as well as the lending market in general. This information will serve you very well when it comes time to borrow money to buy a property.
This is Day 16 in the 30 Day Property Journey. Over the next thirty days I'm taking you through a bunch of different activities that you can do to become more confident in your investing and move closer to purchasing the property that you want to buy.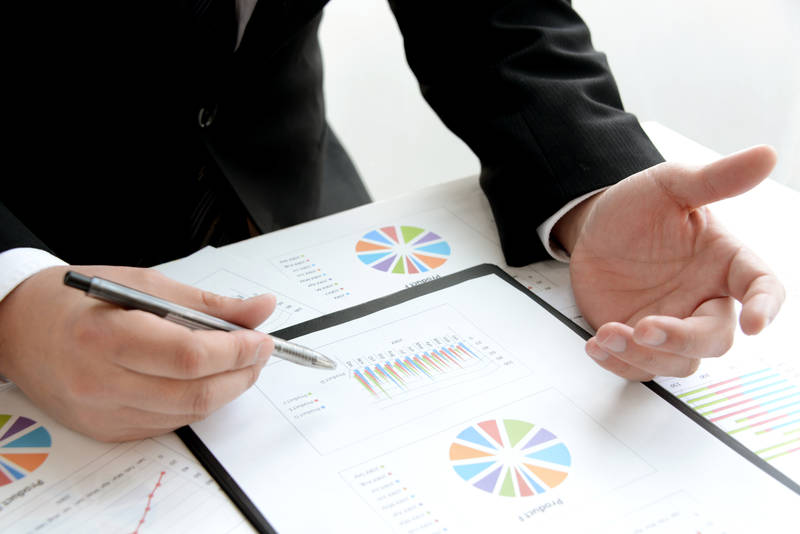 Today we'll discuss speaking with a mortgage broker, meeting up with a mortgage broker, asking them questions and finding out how much you can borrow.
We're going to be talking about why it's important to see a mortgage broker instead of a bank and also some of the questions that you should ask the mortgage broker.
This advice is actually Step 3 in "The Essential Guide to Buying Your First Property". In the guide I show you the 21 steps that people take to purchase a property in Australia and you can see step-by-step exactly what happens along the purchasing journey. You can also get worksheets, checklists and detailed instructions about what to do at each stage of the buying process.
So now that we have an idea of how much we're going to save and how much we can afford to borrow it's time that we sit down with a mortgage broker and talk to them about the different lines available and our strategy moving forward.
Avoid Going Straight to the Bank
At this step most people think it's best just to go to your local bank because they think that their bank will give preferential treatment since they already have an account with the bank. That's not generally not going to be the best decision for a majority of people.
Why isn't it the best thing?
Banks Rarely Give Special Treatment to Their Customers
This is because banks are so big now especially if you're part of one of the big four like Westpac. They actually use a lot of data sets and information about you to work out what they can offer you and they rarely show favoritism to existing customers.
Banks are Limited on Loan Packages
Banks can also only measure you against their lines whereas mortgage brokers have access to over 30 different lenders who all have their different loan packages.
For example, one lender might not find your income favorable and might not be able to give you a loan. Another lender might be fine with the way you earn your income and be able to give you a loan. Everyone's situation is different. Every bank's lending criteria is different so by going to just one you're probably not going to get the best option for you.
Every Bank Has Different Lending Criteria
It's unlikely that one bank will have the best interest rate or the best loan for your circumstances. You really do need to see what's out there.
Banks Usually Do Credit Checks
Another thing you need to be careful of is that when you go see a bank and ask how much you borrow hypothetically, the bank will likely do a check against your credit file to see if you can be approved for a loan and then multiple checks on your credit file are actually not a good thing.
I remember when I was trying to do my first property deal. I went to a few lenders and, long story short, later I went to set up the internet and I couldn't actually get approved. Even though there were no negative marks on my credit file there were loads of checks on my credit file and therefore I got rejected.
Luckily I could set my wife up for the account and we could get internet but similar circumstances are going to happen when you're trying to get lending. If they see multiple checks against your credit file then it can be a red flag in their system and limit the amount of lending that you're able to do.
However if you go to a mortgage broker then they can hypothetically look at your situation without checking your credit file and see roughly what you're going to have available. So speak to a mortgage broker instead of a bank because that is probably going to serve you very well.
Find a Broker
To find a mortgage broker it seriously couldn't be easier than going to Google and searching for a mortgage in your area. You'll be able to find a list of potential mortgage brokers that way.
However, if you want a recommendation then my broker's name is Brad. I call him Brad the Broker and I actually have a deal with him where I recommend all of my readers to him so if you want Brad to give you a call and work with him then go to www.onproperty.com.au/mortgage.  You can then either get his details or you can fill out a form and request a call from him and he'll help you out.
Set Up a Meeting
After you find a mortgage broker then you need to contact the broker and set up an appointment time to meet. This can be an appointment over the phone or it can be an appointment in-person. Truthfully it doesn't really matter as long as you set up an appointment to speak with the broker.
Here are some things you're probably going to need to tell them:
How much you earn every year
How long you've been in your job (a lot of lenders give preferential treatment to people who have been in their jobs for more than 1 or 2 years)
What type of employment you have (whether your job is full-time, part-time, casual or self-employed)
What kind of debts you have and the value of those debts
What credit limits you have
What businesses you own or are on the board of
What other properties you own
Whether or not you have mortgages with other lenders
Whether you pay your bills on time or pay them late (defects on your credit file can definitely affect your borrowing capacity)
Those are some things that you're going to need to provide your mortgage broker with. Those items in the list are basically everything about you financially so if you're nervous about giving over financials then you really shouldn't be buying a property. People need to see how much you earn, how much you have and what your debts are in order to approve you for another loan so that's something you need to be aware of.
Ask Questions
When you go to the meeting you should make sure that you ask them some questions. The brokers are experts in the industry and if you can get an expert on your side to help educate you then that is going to be so beneficial for you.
I think that's the reason I love Brad so much. I met Brad when he came and did an interview for my podcast in early 2014. I found him really friendly, prepared, knowledgeable and we just got on really well.
About a month ago I contacted him and told him that even though I was working with another mortgage broker, I really liked working with him and wanted to continue working with him. Then when I was having a meeting with Brad and talking about our arrangement he was teaching me so much about the industry and about my situation as well that I knew I'd chosen the right mortgage broker.
So here are some questions you can potentially ask your mortgage broker:
How much of a deposit do I need to save?  (Different loans require different deposits. Some lenders need a higher deposit than others so it's something that you need to consider.)
How much am I able to borrow? (Which can vary depending on the percentage of your deposit)
How much are extra fees like stamp duty going to cost?
What documentation is required?
If I have less deposit does it affect my borrowing capacity?
How does my deposit affect my interest rate?
How much would lenders mortgage insurance cost?
Once I have pre-approval, how long does it actually take to get unconditional approval once I make an offer on a property?
How does buying a property in an auction work?
Do their commissions affect the advice that they give you? (It's important to know that brokers get payed commission by the lenders whenever you actually get a loan through them but it doesn't affect how much you are charged by the loan. However some lenders have a higher commission than others and so it's possible that certain mortgage brokers may persuade you to take a loan that pays them a high commission. You just need to be careful with that stuff and it really comes down to choosing the right broker.)
---
Once again, go and see a mortgage broker. I know that I covered a lot of information but after you see a broker, you should have a much better idea of what position you're in and how much you can borrow. You will also be a lot more knowledgeable about the market and how you should move forward.
In the next segment we are going to be going over making an offer on a property whether you're ready to buy or not. This activity is going to push your limits and get you to do something outside the box. It's really going to boost your confidence too if you're willing to do it and don't worry because you can do it in a non-stressful way.
If you haven't got access to "The Essential Guide to Buying Your First Property" then you need to check it out because that is going to show you exactly what happens when you want to buy a property and what the steps are to buying a property. The steps are even in chronological order so you can see what are the next steps you need to take. It's also currently 75% off.
Until tomorrow stay positive!
DISCLAIMER No Legal, Financial & Taxation Advice
The Listener, Reader or Viewer acknowledges and agrees that:
Any information provided by us is provided as general information and for general information purposes only;
We have not taken the Listener, Reader or Viewers personal and financial circumstances into account when providing information;
We must not and have not provided legal, financial or taxation advice to the Listener, Reader or Viewer;
The information provided must be verified by the Listener, Reader or Viewer prior to the Listener, Reader or Viewer acting or relying on the information by an independent professional advisor including a legal, financial, taxation advisor and the Listener, Reader or Viewers accountant;
The information may not be suitable or applicable to the Listener, Reader or Viewer's individual circumstances;
We do not hold an Australian Financial Services Licence as defined by section 9 of the Corporations Act 2001 (Cth) and we are not authorised to provide financial services to the Listener, Reader or Viewer, and we have not provided financial services to the Listener, Reader or Viewer.
"This property investment strategy is so simple it actually works"
Want to achieve baseline financial freedom and security through investing in property? Want a low risk, straightforward way to do it? Join more than 20,000 investors who have transformed the way they invest in property."